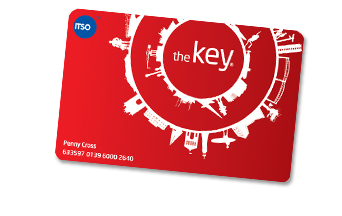 What travel products are available?
There are 3 different types of travel products available.
1. Period Passes
Big saving for frequent users, giving you unlimited travel across our network. Ideal for the daily commuter
You can buy a period pass for:
1 week
4 weeks
13 weeks
1 year*
The longer the period you pre-pay, the bigger the saving.
Period passes can be purchased for either adult, young person or student and can be purchased for both single and all zones.
*An annual pass allows you to set a date in which you want it to be valid from, instead of it being valid from first use like the other period passes.
2. Dayrider Tickets
Maximum savings for infrequent users using the bus all day.
A Dayrider ticket gives you unlimited travel across our entire network for a whole day. You can buy either one or 12 for the price of 10 Dayrider tickets in either adult or young person form.
This product is valid for 12 months from the date of top up.
3. Pay Monthly
Available to purchase online only, Great value for money, giving unlimited travel within your chosen zones without the hassel of having to remember to top up every month.
When you purchase the Pay Monthly product, you are giving us the authority to debit your payment card each month. When you first purchase the Pay Monthly product, your payment card will be debited. On each subsequent month, on the date you selected as the start date of your product, your card will be debited.
If you choose the 29/30/31 of the month as the start date of your product then each subsequent payment will be made on the 28th of the month.
Your key will continue to be valid for the selected zone/s until such time as you cancel your pay monthly agreement with us. This can easily be done online by clicking "Manage" under the "My Tickets" tab.If your payment is declined for any reason, your product will be blocked.
You also have the added security that if you lose your card we can reprint it and put whatever travel you had on the card back on it. There is an administration fee for lost cards of £5.00